Fork in Hand
Our walk takes about 4,5 - 5 hours, and covers 5,1 kms, visiting 9 stops. The pace is quite gentle, and there is plenty to eat. I do recommend having a very light breakfast beforehand or skipping it completely if at all possible.
The price is 85 € per person and includes your guide and all tasters. I will need to know if there are any allergies or dietary restrictions to take into consideration. Also, there is a beer tasting included so if you do not wish to have alcohol please let me know.
'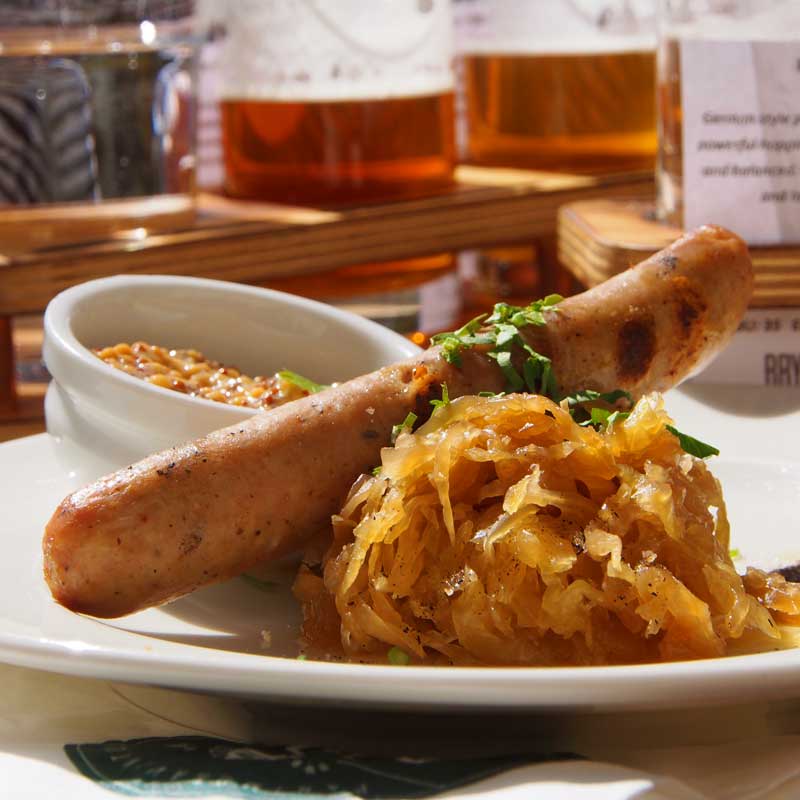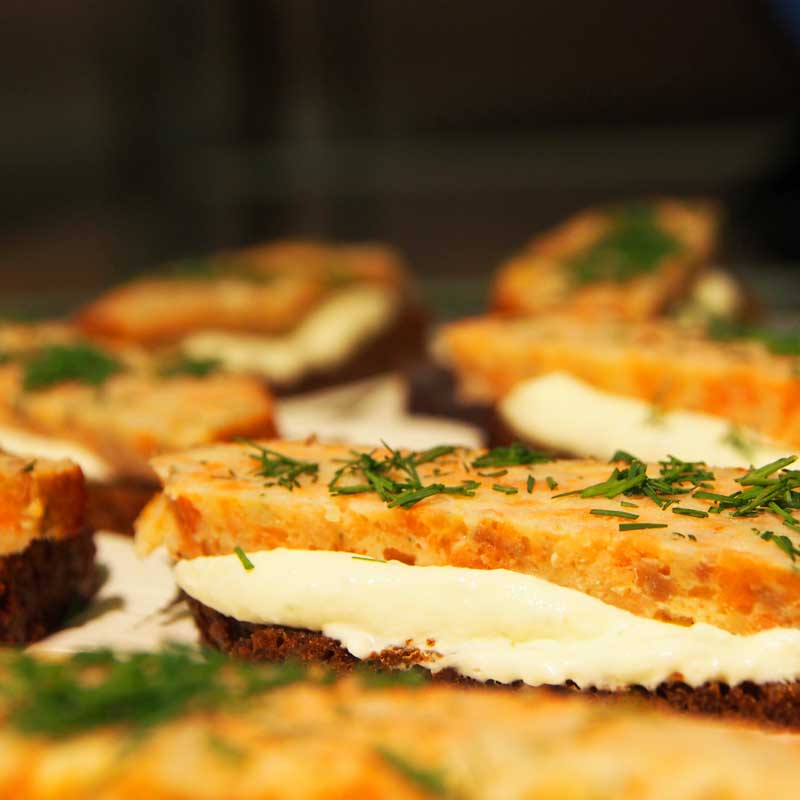 Testimonials
Don't take my word for it! This is a sample of what my guests have had to say previously:
"This is by far one of the best culinary tours we had in Europe. (and we had some in Barcelona, Madrid, Berlin). The tour wasn't just about Finnish food, it's gave us a wide view of the mentality, the culture & history of Finland." (Summer 2017)
"A great food tour, but also much more…" (Winter 2018)
"A really good way to spend a few hours in Helsinki. There was just two of us on the tour and we booked at very short notice. Heather was very approachable, knowledgeable and helpful." (Winter 2018)
"Must do in Helsinki!" (Autumn 2017)
"Food. Culture. A great shore excursion." (Summer 2017)
"Pricey but so incredibly worth it." (Spring 2016)
I hope this has whet your appetite! It would be my pleasure to take you on a tasting trip of Helsinki!
Good to know
Yes, we head out all year round and Monday through Saturday. There are also a few public holidays that we are unavailable.
Absolutely! Just let us know in advance – we substitute when necessary and while I do say come hungry, you taste as much or as little as is good for you.
We are on the coast, so it can be 4 four seasons in one day! I will give you clothing tips depending on the time of year you will be visiting. Layers is always a good start! You'll also get a link to the weather bureaus forecast page which is good for forward planning.
When you fill in the contact form, let me know you are interested in a private outing. It's not so easily available in summer, although in winter time, you may be the only booking on the day so you get a private tour by default ;)
Absolutely, our minimum outing size is 1.
Send me a request and we will try our very best to accommodate you!
Contrary to popular belief, there is much more to Finnish food than just herring! It's just one (possible) taste out of many. Our fish stop likes to ensure that everybody gets to see the best of Finnish fish tastes!
Let me know as soon as you know! We refund 100% up to 48 hours prior to departure, 50% up to 24 hours prior to departure and 10% refund if there is less than 24 hours notice. Note cruise passengers who cancel due to non-arrival of their cruise ship will be refunded 50% for the first passenger and 100% for all other members of the same booking.
We've had attendees aged from 18 months to 80 years! If you are active, then you won't be challenged. It is a walking tour, and there are some small hills. Prams can often be left outdoors.
We don't charge for toddlers under 2 years old, and offer 20% discount for attendees 2 – 12 years.
Tastes from the food tour
Featured post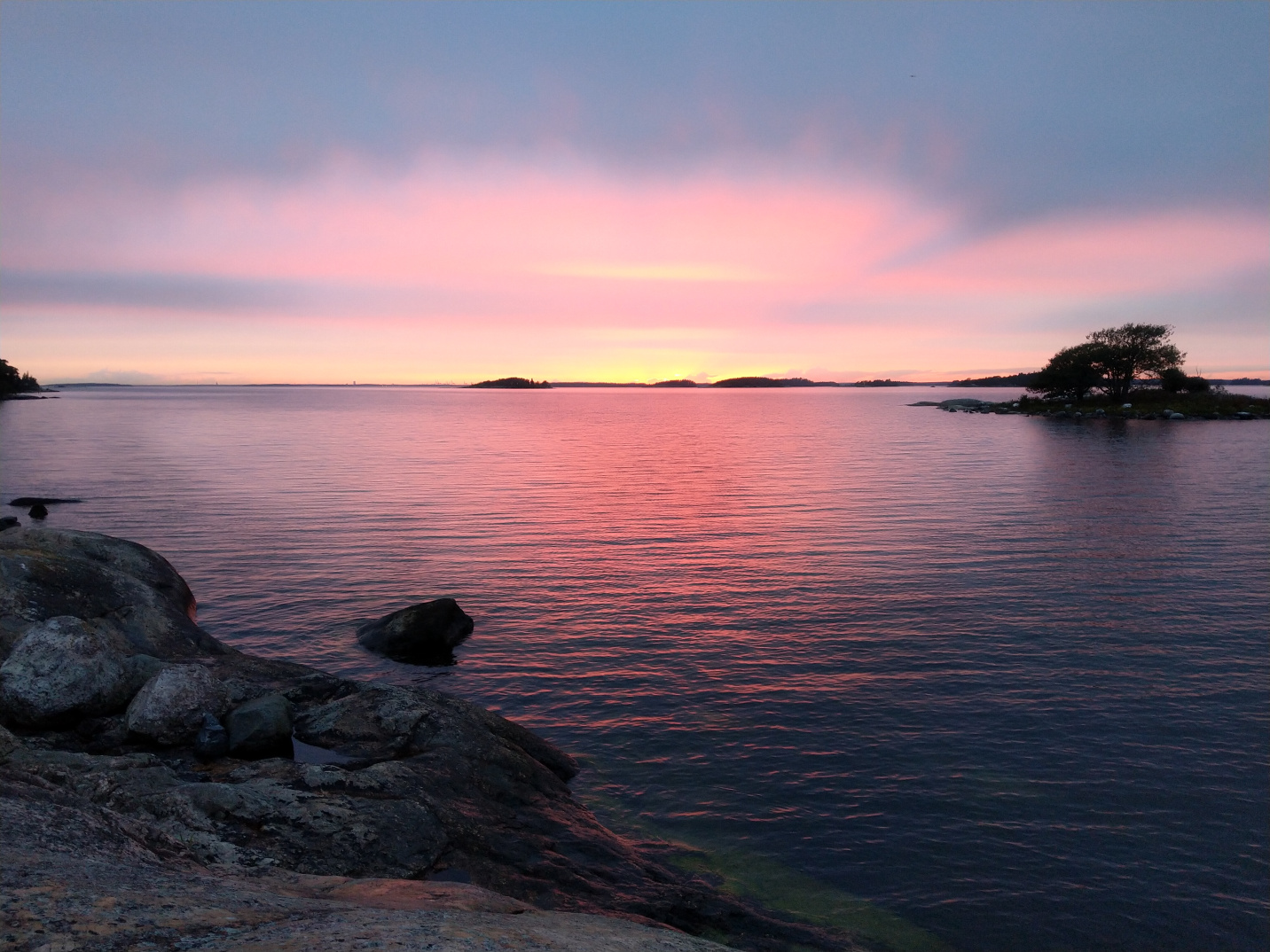 I tweeted this picture earlier in the week as a precursor to my autumn posting! In case you are wondering, yes there are some filters involved – my phone's camera now has a 'pro' mode ;)
We were sitting on the rocks of an island out in the Helsinki / Sipoo archipelago, enjoying what is colloquially known as the last weekend of summer (no matter what the weather is!). After the sun went down, the mökki owners lit their bonfires, and all around us these beacons bid farewell to summer. At least one place sent up a few fireworks as well!
Read the full post